Edit: Oops! Sorry this is late guys... I forgot to hit publish!
Welcome to the much anticipated
yellow
post for Monday treasures! I have some great items lined up for you today, so without further ado - enjoy!
1. Burnt Umber Blossom Infinity Scarf by VintageDutchGirl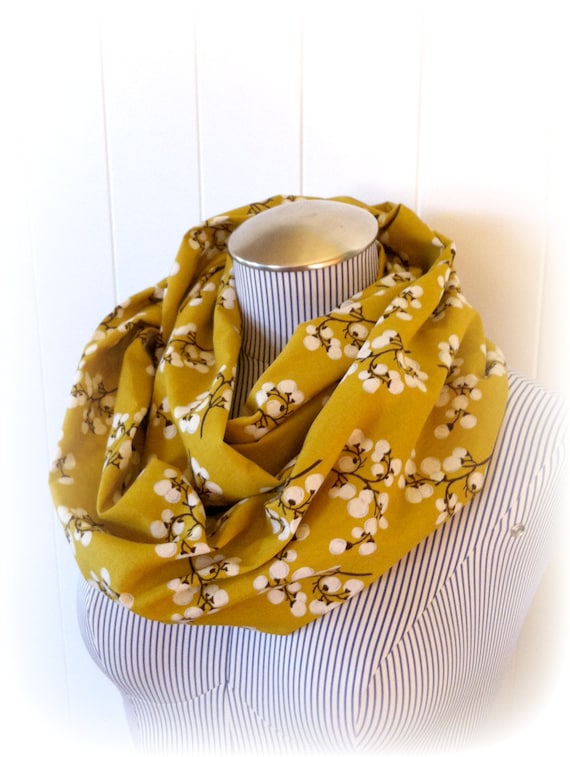 I was drawn to this scarf from the moment I saw it. I don't know if it was the pleasant way that VintageDutchGirl has it depicted, or if it was because I know that it would look fabulous with my new wool coat, but I could almost feel the scarf sitting around my neck. This scarf is very reminiscent of the 70s in its styling - but keeps the style toned down and sophisticated. I love it. This scarf sells for $24.00 USD.
VintageDutchGirl is run by Amanda, out of the Pacific Northwest. Amanda calls herself "a music junkie with an embarrassing penchant for gangsta but [she] digs a country twang". She blogs, crafts and sews, and speaks fondly of both her husband and children.
2. Giraffe Print by ThePaperNut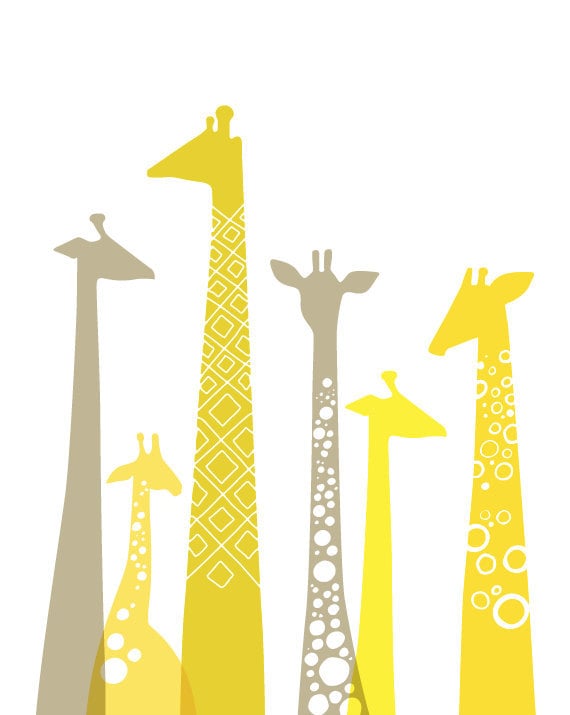 This cute picture is very versatile - it's great for a nursery, or could be paired with a bold black frame and placed in the living room! This print is available in a multitude of sizes - check out the page for more details (prices differ based on size). Can you see them smiling at you?
ThePaperNut is run by Jeanie Nelson, out of Spokane Valley, Washington. She features art and stationary on Etsy, and focuses on custom wedding cards and announcements on her personal website (
thepapernut.com
). She also has a interesting design blog worth checking out at
jeanieandjewell.blogspot.com
.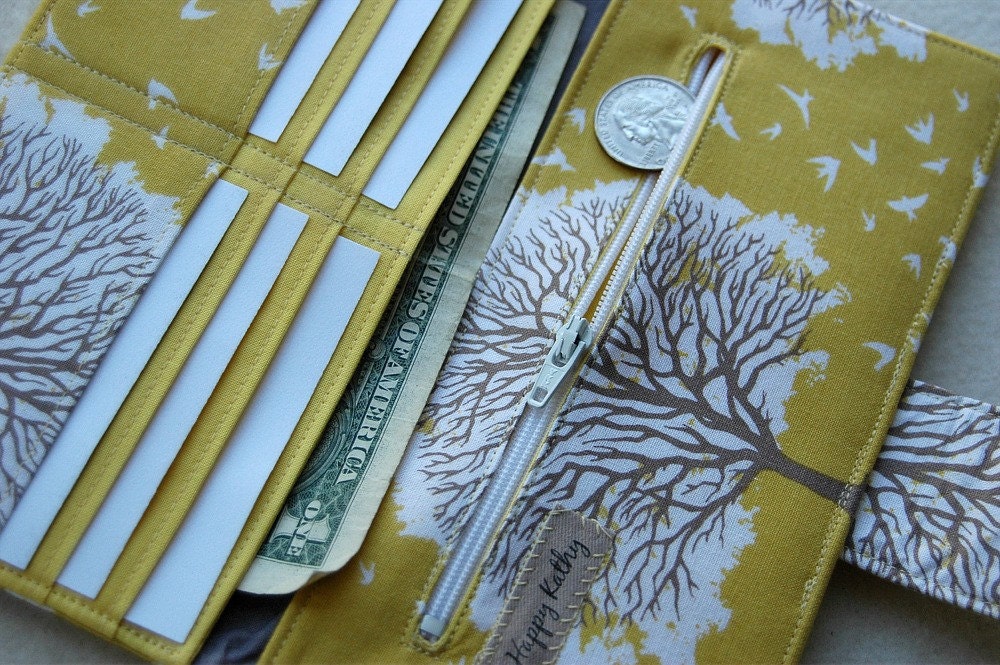 It's difficult to overestimate the appeal of a handmade wallet. Not only are they often far more useful (ie/ they don't fall apart quite so quickly), but they are also often made out of recycled materials that are oh, so soft and hug to your curves perfectly. I particularly like that this artist is so flexible. Want an id slot added? Sure! Want a different fabric? Sure! Want another closure? Sure! The wallet sells for $47 USD.
happykathy is run by Sarah Brown out of Astoria, Oregon. (Which, according to Sarah is the filming location of both Kindergarten Cop and the Goonies!) She works as a teacher part time, creates items for her Etsy shop part time, and raises her three children full time. The shop name, she explains, is in honour of her late mother.
4. Yellow Rose Necklace by PrettyNecklaces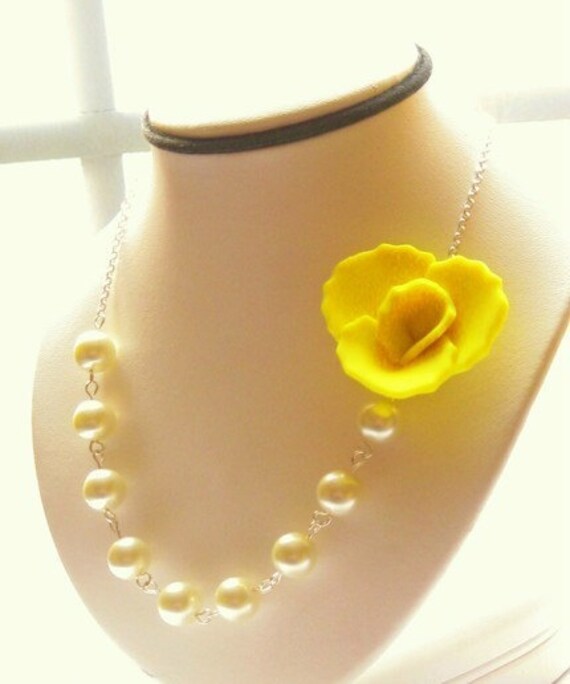 This necklace would look absolutely fabulous classing up a sundress, or as the artist suggests, as party of your wedding jewelry set. The rose is hand-sculpted, resulting in a unique (but similar) piece every time. The pearls are Swarovski, and the whole thing is held together by a silver plated chain and closed with a lobster clasp. The necklace is currently selling for $20 USD.
PrettyNecklaces is owned and run out of Marlton, New Jersey. It is a fairly new shop, popping into the Etsy scene at the beginning of December. However, the shop has a number of beautiful items, and several pieces of positive feedback already.
5. Rubber Ducky Soap by LoveLeeSoaps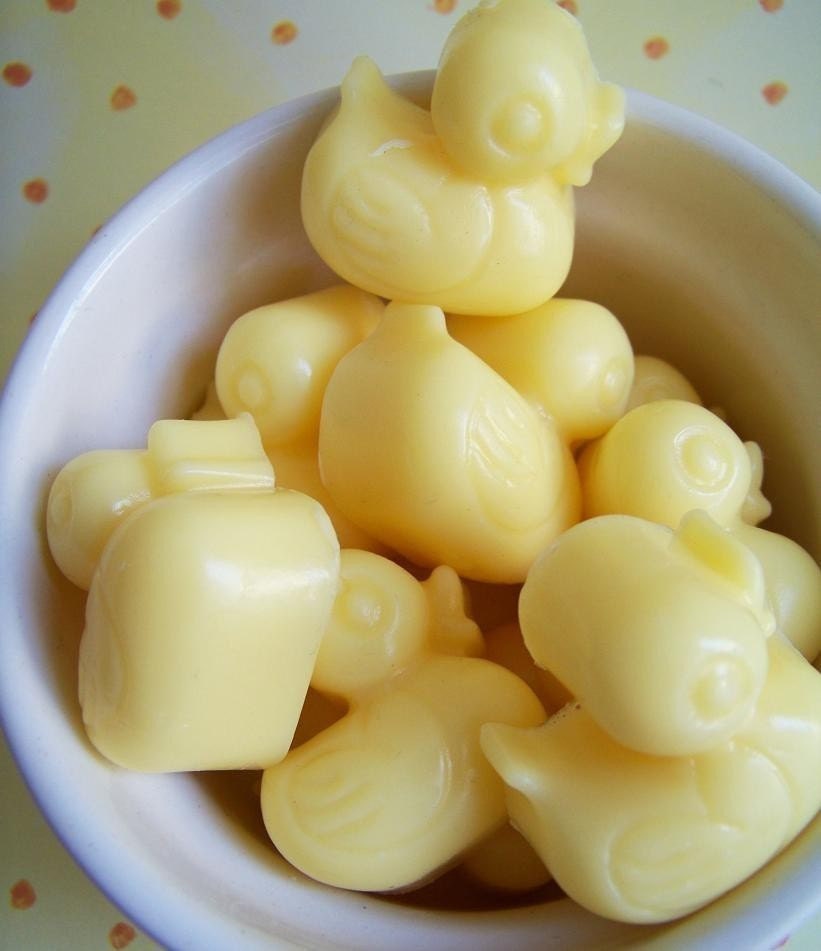 How cute! These little duckies make me smile just looking at them. These little guys are banana-scented, so they would be great even as a decoration in your bathroom rather than actually being used. These would also be the perfect finish to a baby gift. 4 oz of soap (8 ducks) is sold for $5 USD, and the artist is more than willing to adjust the quantity as necessary.
LoveLeeSoaps is run by Leeana Provan, out of Daytona Beach, Florida. Leeanna makes all sorts of bath products, each of which is more adorable than the last.
**Note: You will notice that I have five items on this page instead of ten. The time commitment required to put together this particular feature has continued to be an issue, and instead of removing the comments (at your request), I have decided the next best thing would be to cut back and feature less items. I hope that this will mean that I can provide more in depth, thought out comments as well - we will see.
Thanks for stopping by!