Today's subject is
Ten Best Halloween Costumes You've Ever Seen
. However, since that would run contrary to my Halloween feature (no, I'm not showing you my last 7 favorite costumes yet, or repeating the ones I already have), I'm going to make up my own and say that it is
Ten Best Pumpkins You've Ever Seen
. Mmmkay?
Here we go. Enjoy!
1. DeathStar Pumpkin by Noel Dickover
2. Predator by Ray Villafane
3. Nightmare Before Christmas by Jessica Beagan
4. James Dean Pumpkin by Jack-o-Lantern Spectacular
5. Charizard by Gene Grenata
6. E.T. from the LowDown Blog
7. Zipperhead by Ray Villafane
8. Spiderman by ?
If you know who made this jack o lantern, please let me know! I couldn't find credit for it anywhere :(
9. Angry Birds by ?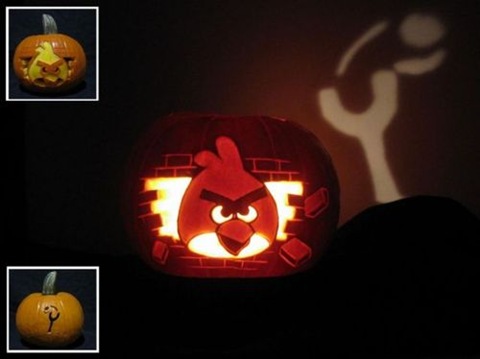 Again, another crediting FAIL. I got the picture from
this blog
though, if it helps.
10. Cat by Scott Cummins