If you read Countdown post 17, you know that today's post is about handmade Halloween party invitations that you can purchase. Let's not waste time... here they are.
1. Bubbling Cauldron - by ScrapYourStory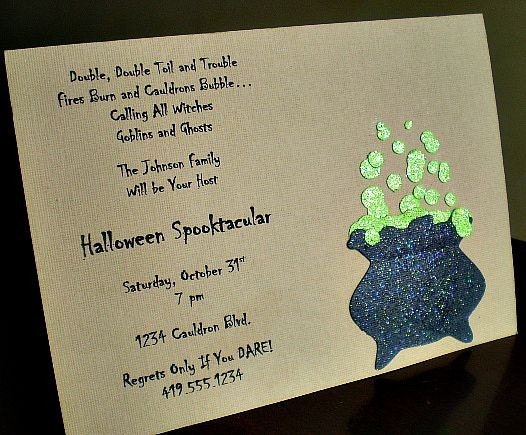 This attractive Halloween party invitation is by ScrapYourStory, out of Toledo, Ohio. Each different colour is a different layer of paper, and the card is completely customizable. I love the poem at the beginning, and how your name can be added into it so easily. (I can almost hear "Chantelle and Gilles will be your host"!)
Each invitation costs $2.29 USD, and you can order any number.
2. Skeleton Invitations, by theps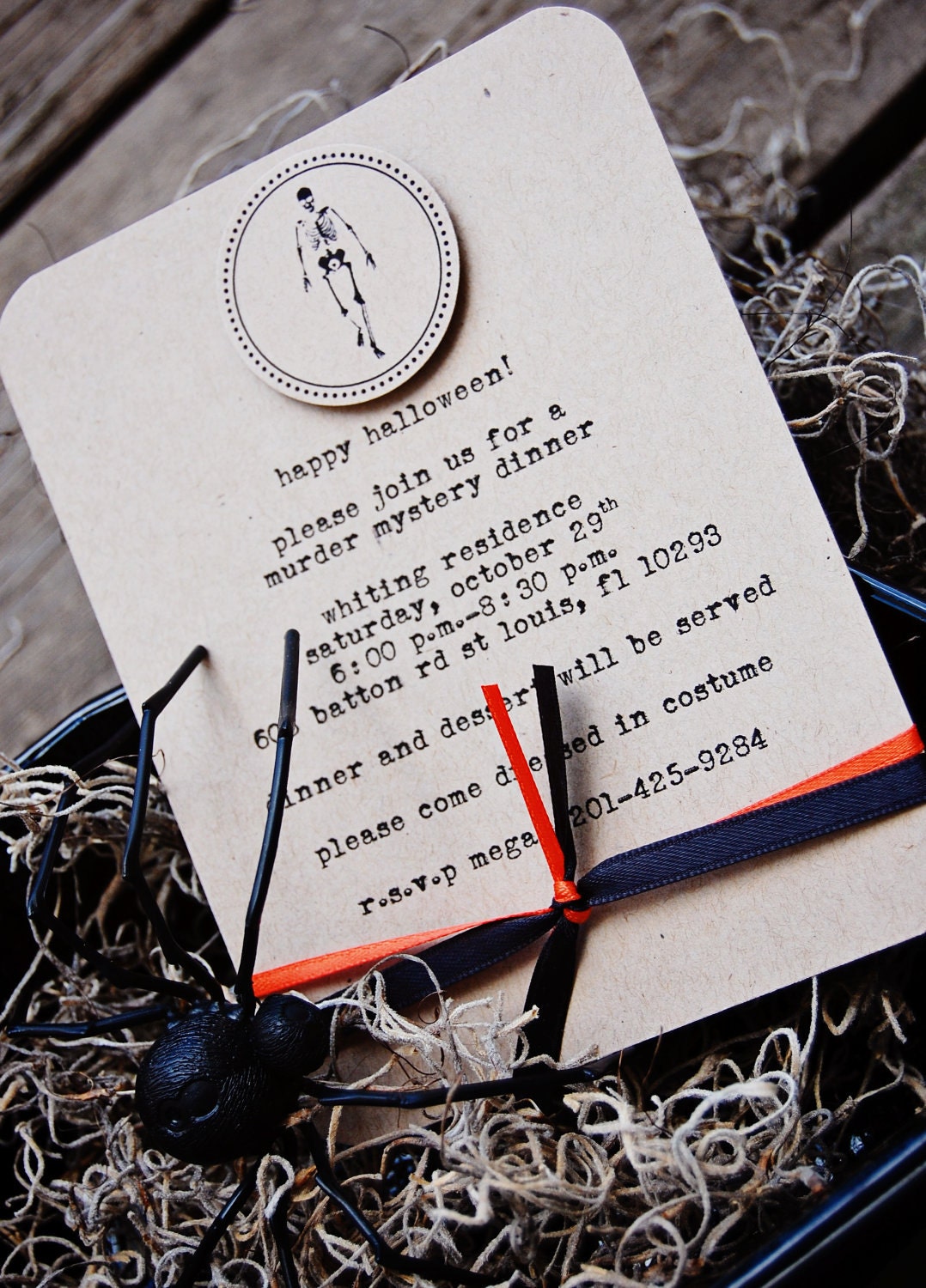 This invitations uses layered card paper, with cute black and orange ribbons. The old-style type adds to the "age" of the invitation, giving credence to the skeleton. The rounded corners add a touch of class, finishing the invitation with style.
This invitation is available in a pack of 12 for $24 USD.
3. Boo Black Cat by 3PeasPrints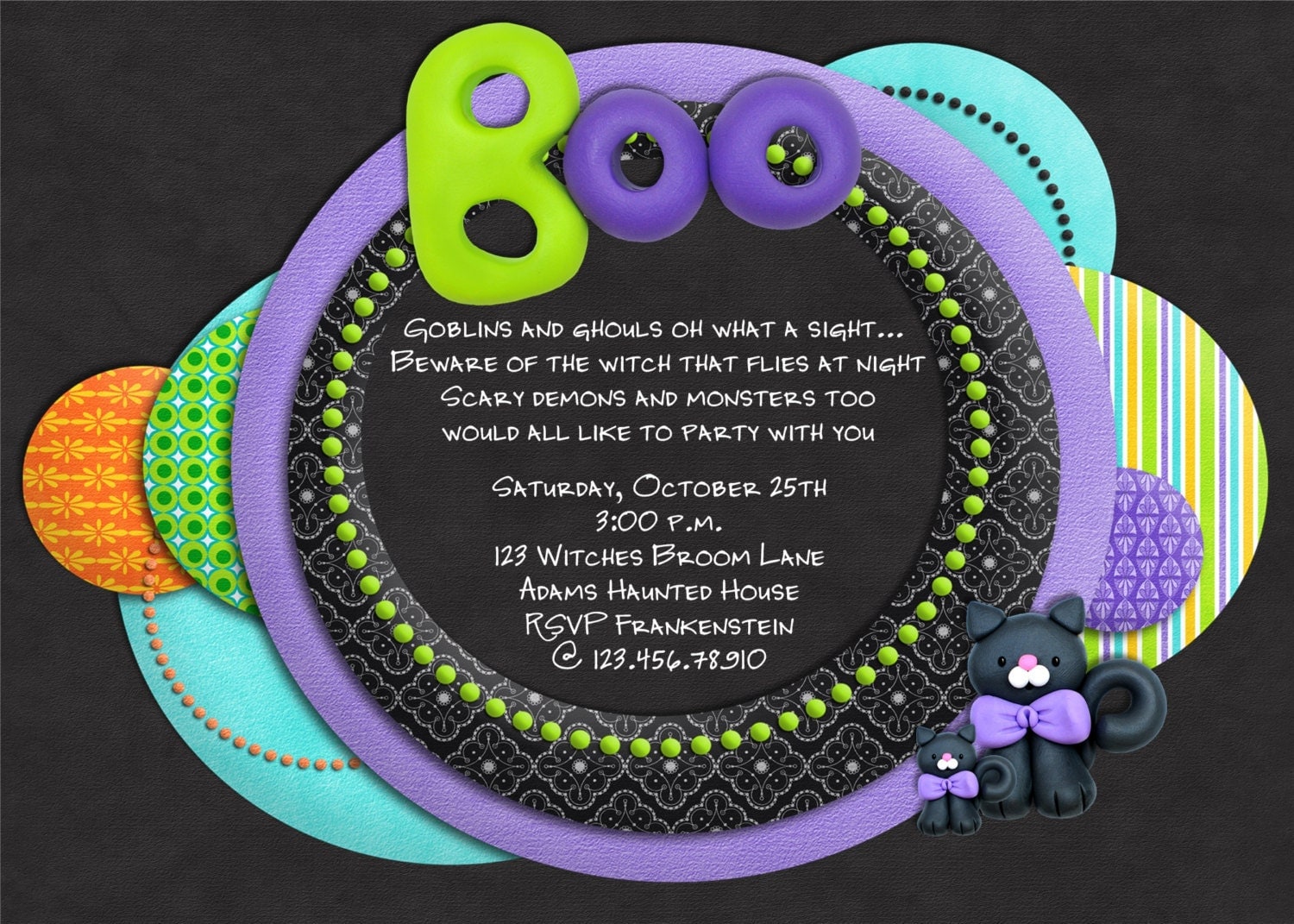 This adorable invitation by 3PeasPrints is actually set up so that you can decide the way it will look and then print it out at home. Simply order the prints, then work with the artists to get the verbiage and look you want, then voila! They'll send it to you via email and you can print it - you don't even have to worry about shipping charges.
This printable card can be purchased for $14 USD.