Welcome to the first of the Monday Treasures posts!
So, after I told you all about how I was going to revisit my Etsy blog posts, I started wondering why I was limiting myself to Etsy. After all, there's a whole internet out there. So I decided that Mondays could be about anything. Etsy finds, cool things I found on the internet, whatever I want to share with you that doesn't fit the billing of an ordinary post.
Of course, there will be rules (there always are). These posts will take place on Mondays only, and they will each include 10 items.
Simple enough?
I did decide to go with Etsy for my first post - today's subject is Etsy: Local Finds (Saskatchewan). Every item in this post is handmade.
1. Ruby Teardrop Ring in Sterling with Scroll Design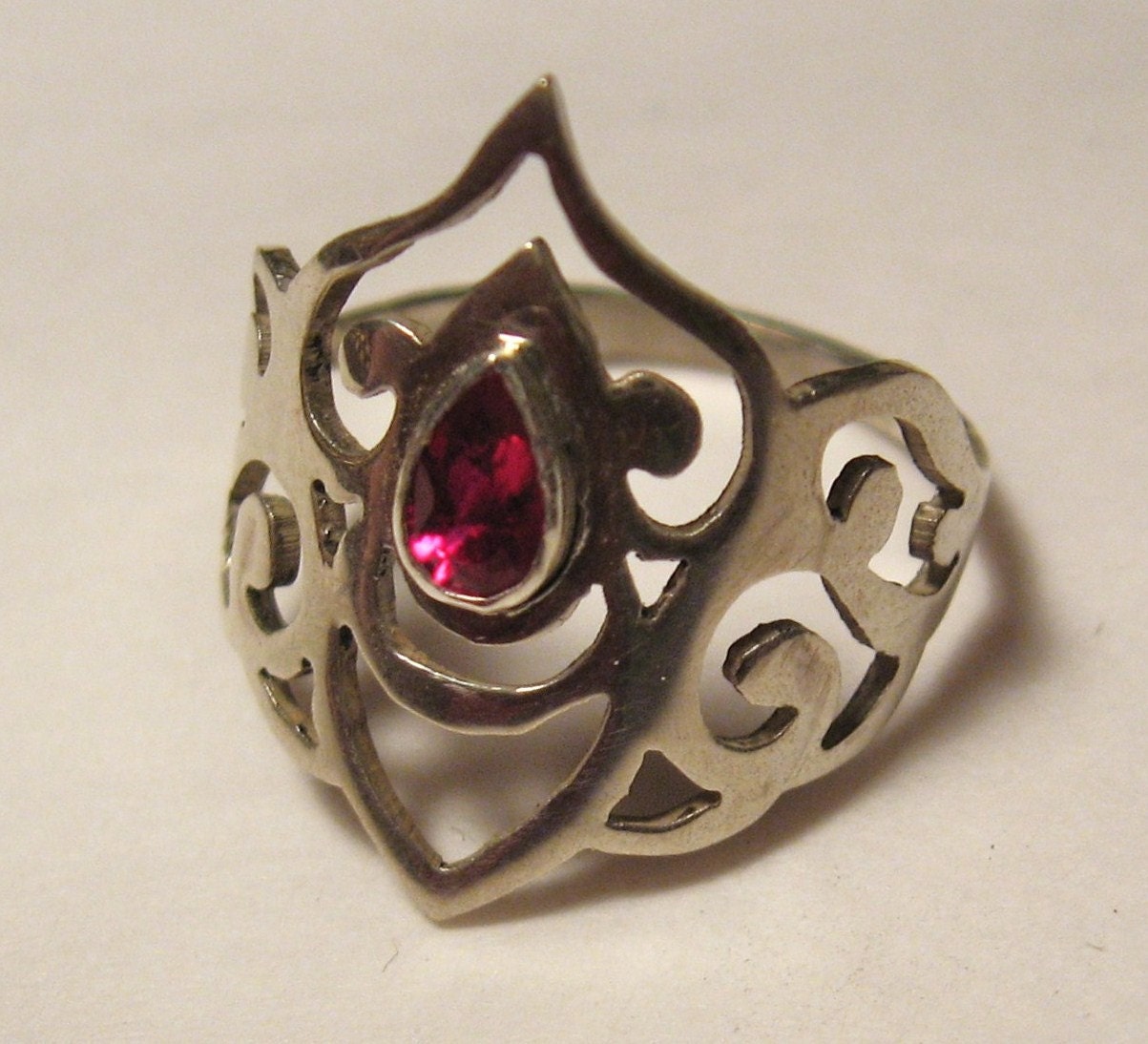 This is being offered by
Gracebourne
for $92.00. She states in her shop that her metals are all "sawn out, sanded and filed by hand". I love the renaissance feel of this ring. She is from Saskatoon, Saskatchewan.
2. Black/White Feather Earrings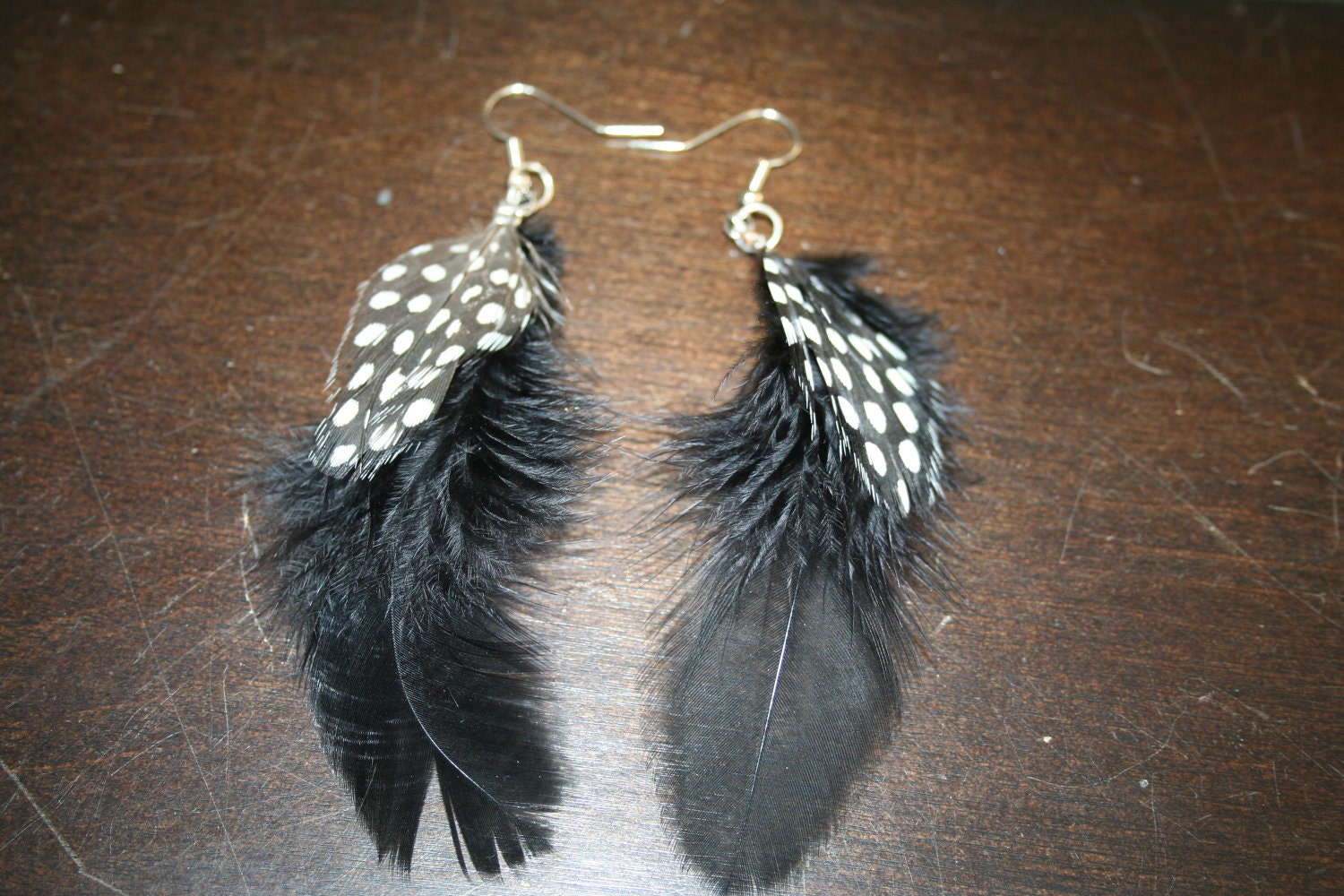 These beautiful earrings are being offered by
christinagreg
for only $3.50, although if you ask me she is underselling herself. Similar earrings were being sold at the street fair on Saturday for $10-20/pair. She is from Moose Jaw, Saskatchewan.
3. Autumn Tree Wedding Invitations with RSVP and envelopes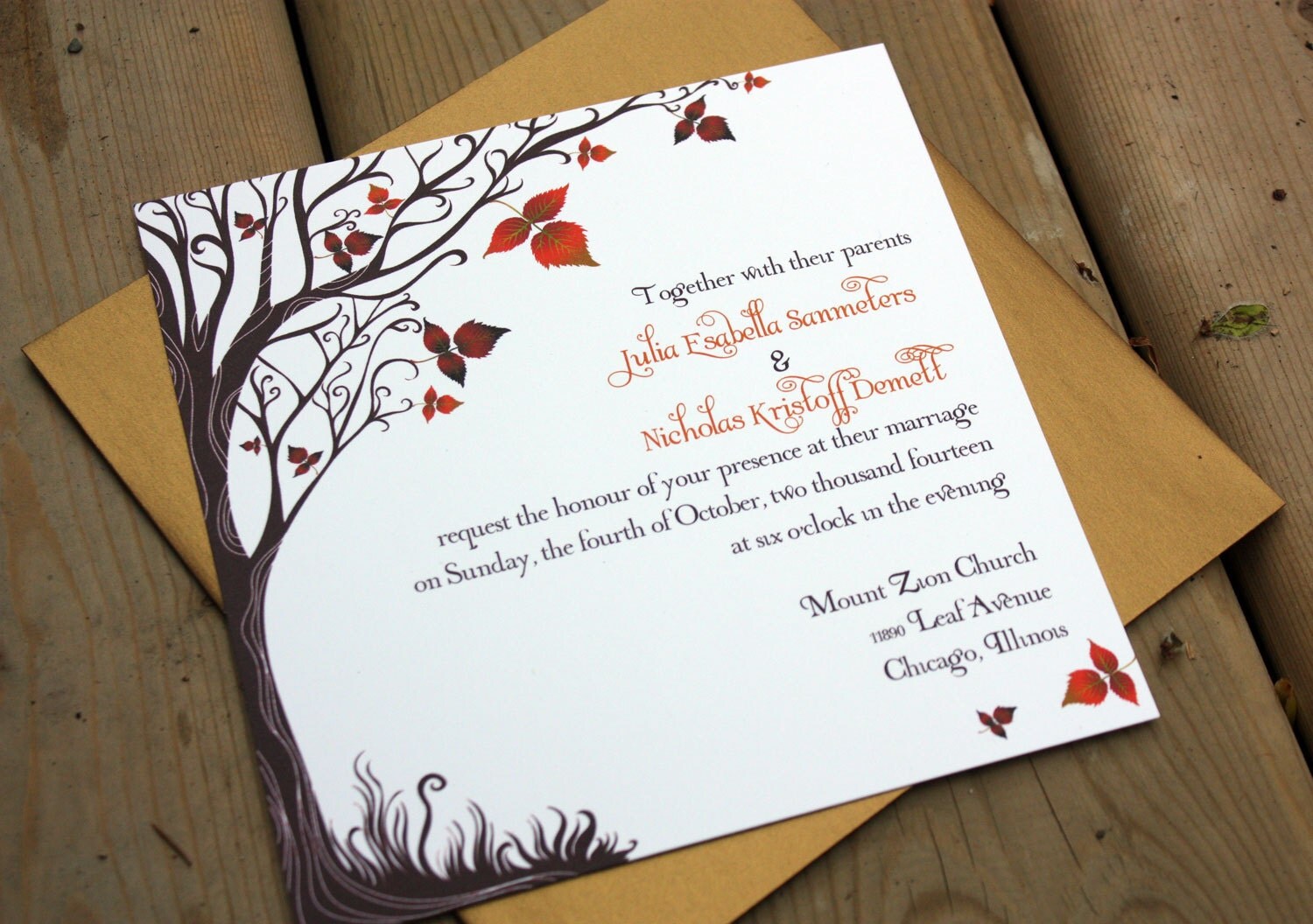 You need to click on the image to zoom in and see the gorgeous detail in these wedding cards by
nellybean
of Regina, Saskatchewan. She is selling these for I find the leaves in particular striking - I wish I had heard of her when I was planning my wedding! These are selling for $3.07/bundle of invite, RSVP and envelope.
4. Encaustic Painting. Original Painting. Abstract. RED Flowers. Trees. Gift. Rich. Warm. Asian Painting.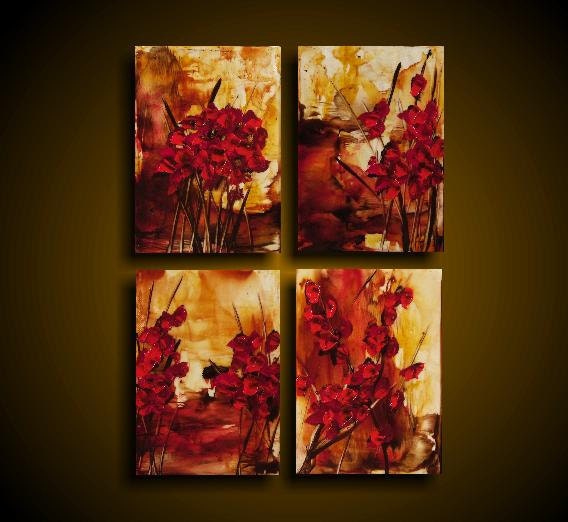 I'm not sure what draws me to these paintings by
therawcanvas
. I love the warmth, and I have a special spot for the kind of flowers that I assume are being featured. These paintings are being sold for $159 US for the set, by Stacy Hollingar who currently lives in Regina, Saskatchewan. Interestingly, one of her paintings has been used in the animated film 'The Smurfs'.
5. Bovine Bakery Pumpkin Butter Cheesecake Buttercream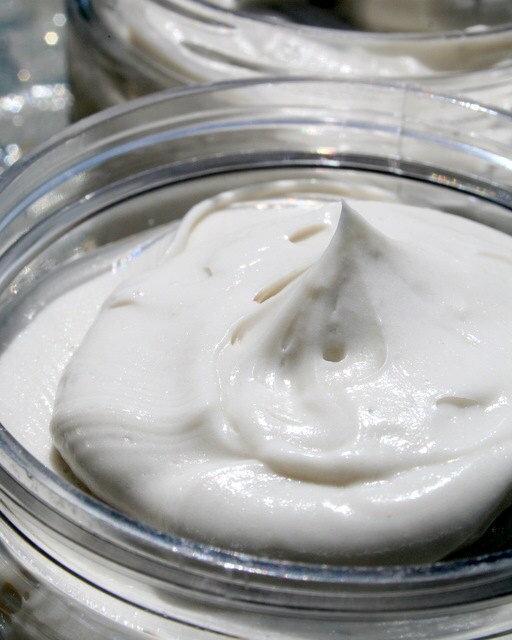 Admittedly, I initially thought that this was something edible. Nonetheless, this body lotion has me drooling, I can smell it through the screen! This is made and sold by
bovinebubbles
from Prince Albert, Saskatchewan, for $11.50. The list of this year's exhibitors hasn't been posted yet, but I will definitely be looking for her at this year's Sundog Craft Faire!
6. Daisy Flower Photography - Spring Garden Dreamy Dewdrop - 5x5 Fine Art Photo Print - Crying Daisy II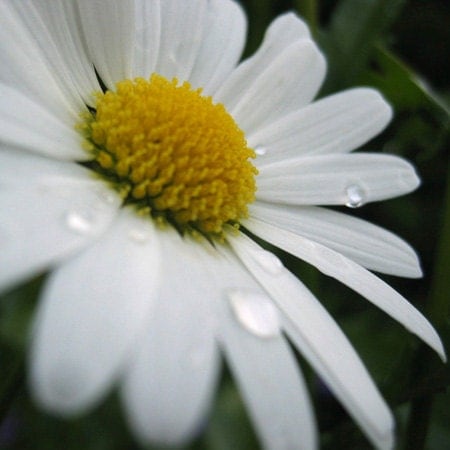 This beautiful print leapt out at me as soon as I opened the Etsy page. It is by
LittleShopofElleSee
, which is from Saskatoon, SK. The photographer has signed it, and is selling it for only $9!
7. Hockey Fan Snowman Cross Stitch Chart - Digital Delivery PDF - Wee Designs
This cute design caught my cross-stitch-lovin' attention very quickly. Unfortunately the snowman is cheering for the wrong team, but that can be altered quite easily. This is being sold by
weedesigns
, out of Swif Current, Saskatchewan, for $3.05.
8. Drop Spindle Shell Mother of Pearl Blossom Bottom Whorl SP67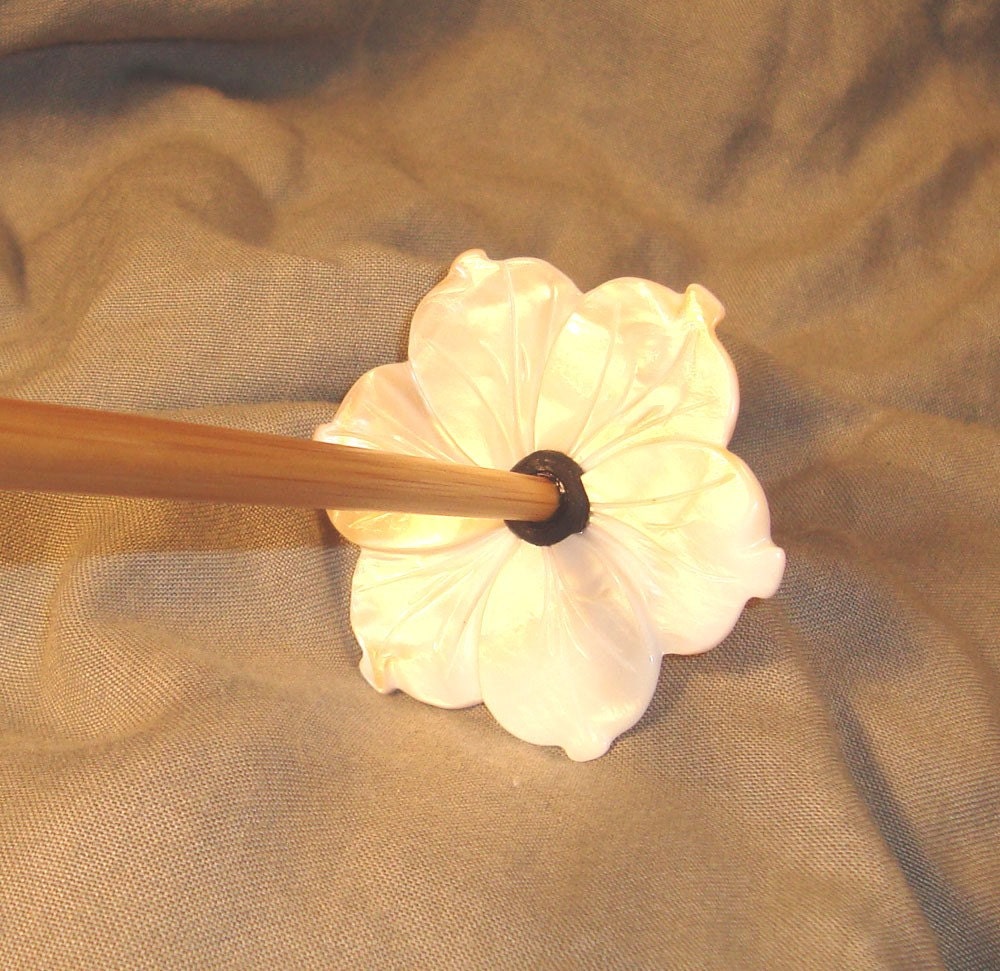 I have often heard of people using drop spindles to spin their own wool. It is something that I am interested in trying out someday down the line (like when I'm in my 30s probably). I can't help but wonder if the little flower tips might catch the wool, but as that piece is on the bottom it shouldn't be the case. This beauty is made by
gloriapatre
, out of Sturgis, Saskatchewan, for $23.39.
9. Celia the Elephant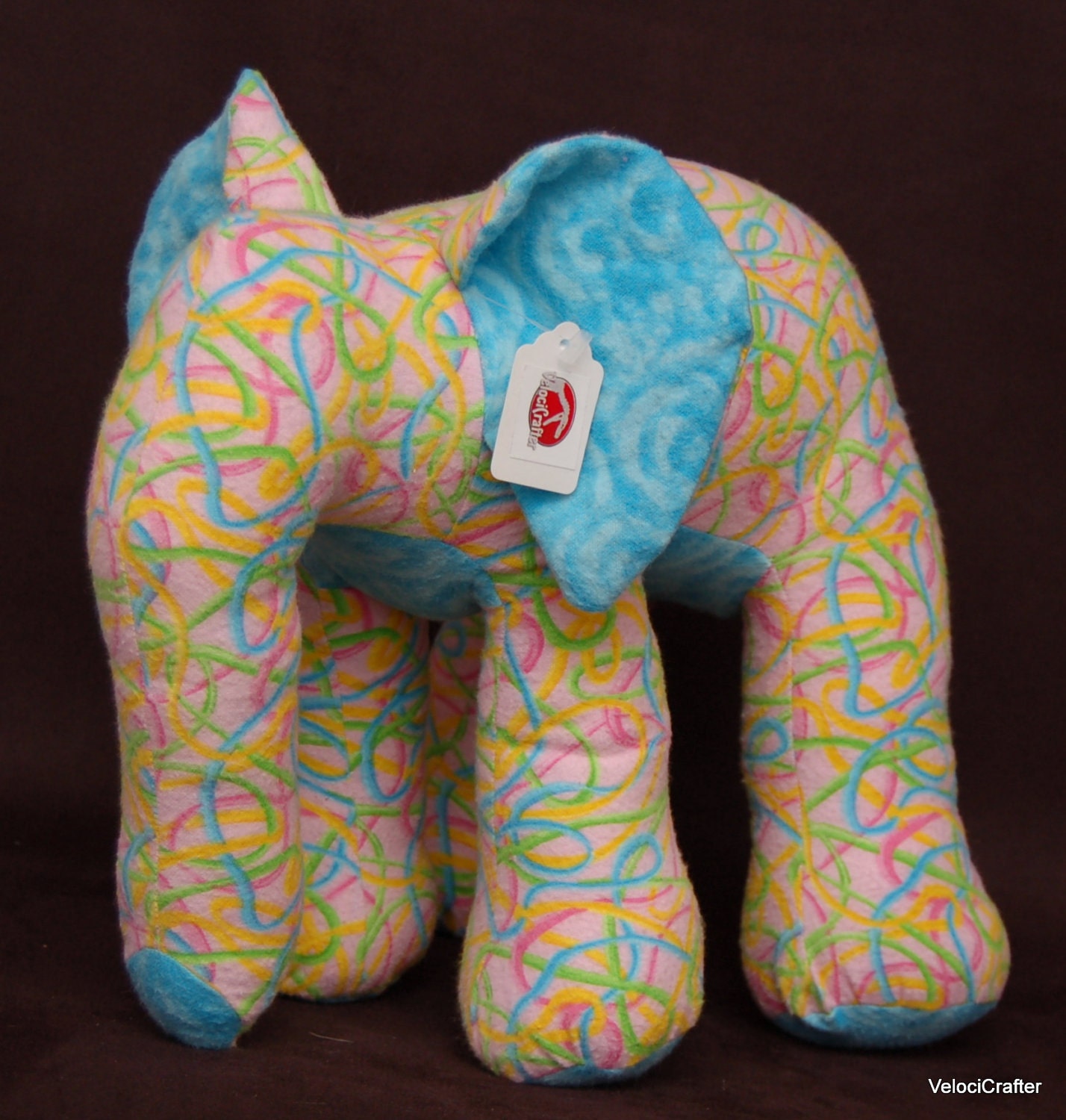 Celia the Elephant is a fully made, custom stuffed animal by
VelociCrafter
out of Prince Albert, Saskatchewan. Her shop contains elephants of many different styles and colours, and it is definitely worth checking them all out. Celia sells for $25 USD.
10. Sterling Silver Vertebrae Chainmaille Bracelet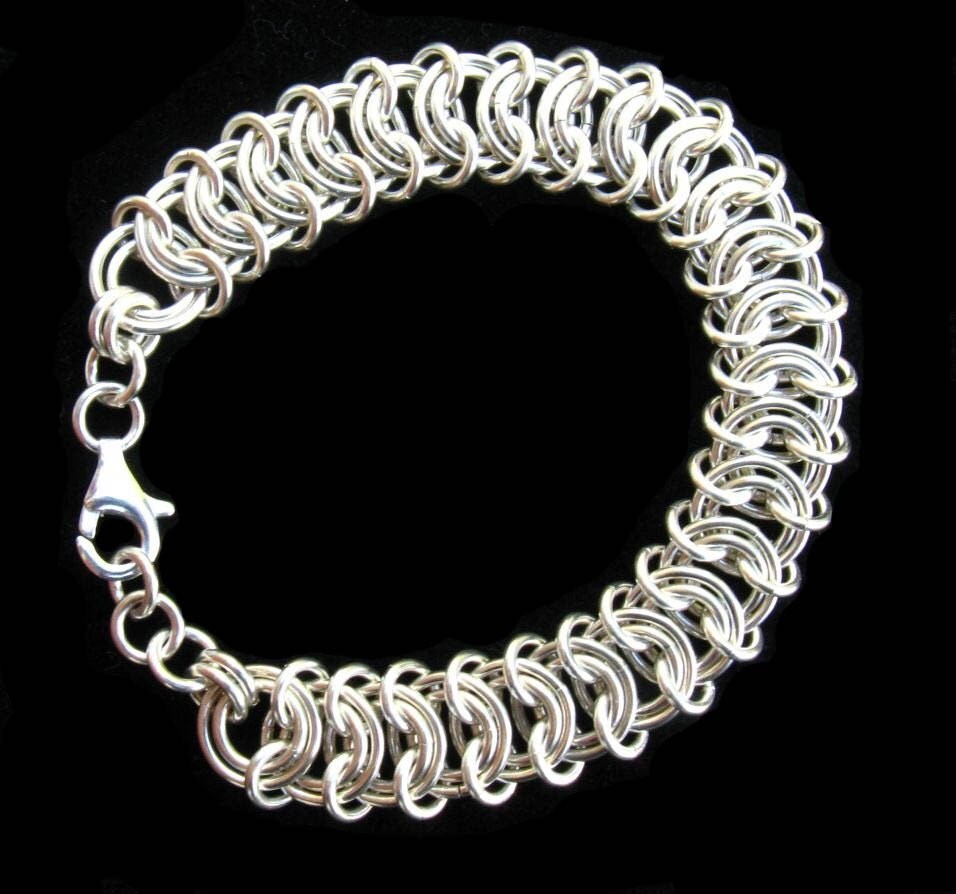 This bracelet boggles my mind just to look at. Each little link was once separate - I can only imagine that it took many hours to make. It's absolutely gorgeous. The bracelet is a lot wider than I first imagined - it is 1/2" wide! I can picture this on my wrist... The vertebrae bracelet was made by
Redeye
, from Saskatoon, Saskatchewan, and is selling for $65 USD.
Well, that's the first edition of Monday Treasures! Leave me some feedback on what you'd like to see here in the next weeks!